FACE OF VISIBLE GREATNESS
Illuminate new possibilities with the MPG SEKIRA 100 Series. Crafted with quality materials and loaded with features, this mid-tower chassis reaches for the stars with a design that unleashes peak performance.
BETTER TOGETHER

Synergize MPG SEKIRA 100 Series with an MSI motherboard by bridging a USB Gen2 Type-C port with 10 Gbp/s for convenient access. Establish a complete MSI gaming ecosystem with a graphics card and liquid cooling.
INSTA-LIGHT LOOP BUTTON
Quickly control the fan color and lighting effects with Insta-Light Loop at the touch of a button. Click through the profiles at ease and choose a favorite.
ARGB LIGHTING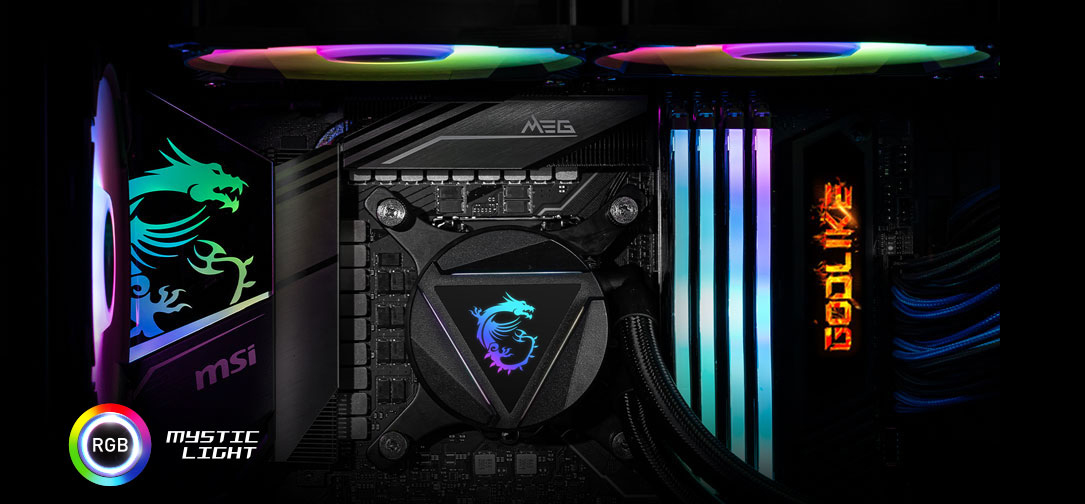 Put on the show of a lifetime with 4 pre-installed ARGB fans powered by MSI Mystic Light.
HARDWARE CAPABILITIES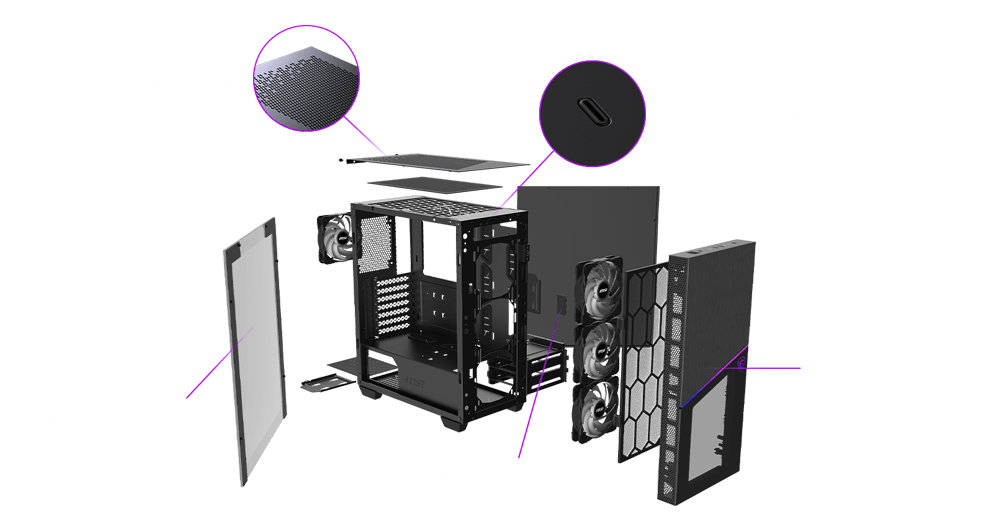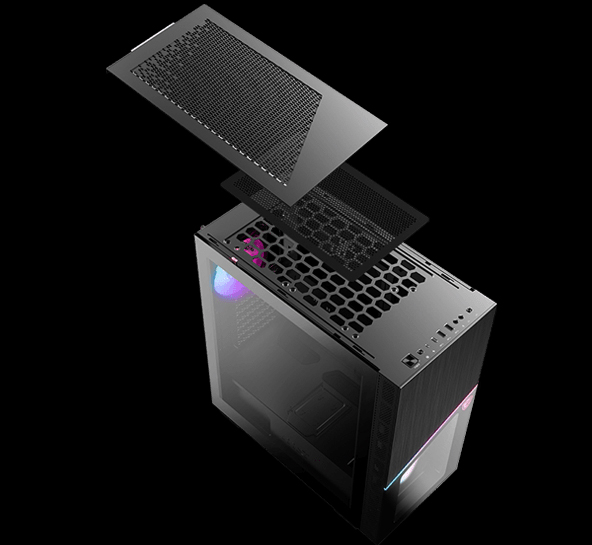 TOP VENT LID
The MPG SEKIRA 100 Series top vent lid provides additional system airflow and comes with a magnetic dust filter for easy removal and cleaning.
TEMPERED GLASS WINDOW

A tempered glass window reveals the arsenal inside the MPG SEKIRA 100 Series. The screw less tempered glass window is held with a locking mechanism that is secured with the sliding top vent lid.
FIRST LINE OF DEFENSE
A total of three filters have been placed around the MPG SEKIRA 100 Series to prevent dust from entering the system.
OPTIMIZED AIRFLOW
MPG SEKIRA 100 Series is optimized to provide generous and effective airflow for system cooling. The MPG SEKIRA 100 Series comes included with 4 fans and up to 6 total can be mounted.
COMPONENTS CLEARANCE